Ruger 10/22 rifle Match Grade Barrels: .920 diameter target barrels, .22LR caliber.
Barrels made in the U.S.A.
Sale:
Threaded, Ported and non-ported barrels on sale, while supplies last!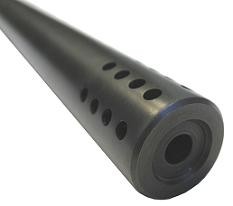 Note: These barrels are designed for "drop in" installation, by advanced hobbyists. However, gunsmith installation is recommended. Target Barrels can require replacement or modification of your existing factory stock. .22LR are for Ruger 10/22 Rifles chambered in .22LR only.

Please note that any out of stock items are temporary and restock dates vary, therefore no backorders at this time.